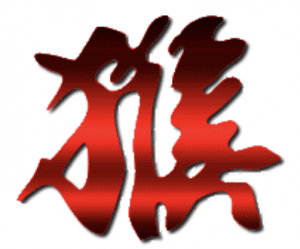 Extremely proud to celebrate our
11th Anniversary 2009 – 2020
The world has changed – our care and service has not
Tiger Hospitality Search is a leading and dynamic international hospitality recruitment agency which strives to provide the most diversified and process driven hospitality recruitment worldwide, through top quality professionals.
Converging clients' visions with candidates aspirations, and never accept a compromise when selecting your new team member or when searching for that next professional career step.
When it comes to industry synergy and quality of work, we can stand any comparison. For us there are no standard procedures – we understand the requirements of our valued clients and our aim is to fulfil those needs through persistent, reliable and individually tailored solutions. This can be reached only through outstanding involvement and constant dedication.
Our valued clients are among the finest luxury hotel chains from around the world. Due to speedy and constant quality-focused service, we were able to built-up un-numerous mutual contacts of trust with long term fruitful business relations ships, which resulted in a very large and competitive, updated global data bank.
Over time we have noticed a variance and space in the global Hospitality Recruitment and certainly our mission will remain to fill this gap with our tailored and consistent and specified service.
  Tiger Hospitality Search has its headquarters in Immenstadt, Germany, with a temporary and regional office in Bangkok, Thailand. THS was founded by Stefan N. Schmid a native of Bavaria, in early 2009 and is still managed by him.
In all, Stefan brings with him far over 45 years of broad, international experience and solid expertise in the global luxury hospitality industry, both in operation and management. His employment record includes senior roles with Leading Hotels of the Word and re-known international 5 star luxury hotel chains & Luxury Cruise Line like: Sheraton Hotels & Resorts, Royal Viking Line, Hilton International, Dusit International, Holiday Inn/Crowne Plaza, etc. including hotel pre- openings & openings in Thailand and China.
Stefan is an effective communicator and has overseen numerous top, corporate VIP Functions during his long time career within the luxury Food & Beverage sector in Europe, Thailand, Asia-Pacific, China and in the USA.  
THS is being considered as having one of largest and most comprehensive date-base in the industry.
Join us as applicant and we make your new dream job and unique career a reality.
Sign on as a client and you will be able to select the finest candidates available on the international luxury hospitality market.
creating global hospitality synergy